The Ghosts R N.E.A.R. Show
Ghosts R N.E.A.R. Show Archive
WATCH GHOSTS R NEAR Show 93!





Watch GRN S6 E93: In this episode of Ghosts R N.E.A.R. host Keith and the GRN Crew talk to Paranormal/Metaphysical Author, Marie D. Jones - taped 4/21/13!
Be sure to let us know what you think here:
Ghosts R N.E.A.R. Facebook page!



Solar X-rays:

Geomagnetic Field:

From

n3kl.org

N.E.A.R.
Loses Its Own
LAURA CASEY
March 30, 1970 - October 6, 2008
Our dear friend, valued investigator of NEAR, Ghosts R NEAR production assistant and beloved fiancee of Carl.
You will always have a special place in our hearts and we cherish the memories of the time spent with you.
We look forward to being reunited with you someday in a better world.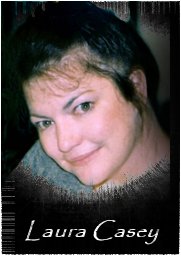 There Will Be No Forgetting..
CHRIS ANGELO
August 7, 1981 - November 2, 2003
Paranormal Investigator and fellow member of The Atlantic Paranormal Society
(TAPS).
It was always a pleasure to work with you and an honor to call you friend.
Chris, we will never forget you.......

In Loving Memory..
ED WARREN
September 7, 1921 - August 23, 2006
In loving memory of a true friend, mentor, and pioneer in the field of paranormal research.
Ed, although you will be sorely missed by those left behind, we know that you are smiling down on us as your work continues. Who could ever forget that smile!
May the Lord bless you as you into enter His presence.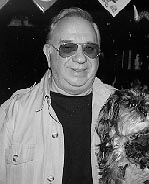 Hello and welcome to our web site.
New England Anomalies Research (NEAR) was founded for the purpose of investigating and analyzing phenomena which is suspected to be of paranormal origin; that is, removed from what is currently understood and accepted as legitimate by prevailing scientific standards.

NEAR's founders (Keith & Sandra) and case manager (Lisa) are former core members of internationally recognized 'TAPS' (The Atlantic Paranormal Society)- best known for their work on the SciFi television series Ghost Hunters.
Although it cannot always be explained, paranormal phenomena is reported by numerous and credible witnesses, too many to dismiss such unusual occurrences as resulting from delusion. It can be the cause of genuine distress on the part of those people who experience it.
Our endeavor is to provide assistance to those who bring to our attention these occurrences which may be caused by hauntings and spiritual oppression.
However, in our investigations we will first make intent to rule out any possible mundane causes for such phenomena.
There is never a charge for our investigations though donations for travel expenses (gas or plane fare) are requested (we are based in Warwick, Rhode Island).
All client information is strictly confidential.

Thank you for your interest,



ORDER AUTOGRAPHED COPIES OF
PARANORMAL REALITIES I & II!



This series chronicles Keith's adventures from his nearly four decades investigating the paranormal. Featured are a few of Keith and Sandra's experiences as members of TAPS.
Paranormal Realities and Paranormal Realities II include stories from more recent NEAR cases as well as some New England folklore Keith has extensively researched.
Included in Book II is a special foreword by Brian Harnois, formerly of
SyFy's Ghost Hunters and GHI.




Watch Ghosts R N.E.A.R. Online!

Great things are in the works for Ghosts R N.E.A.R. for the year 2012! We have the addition of Raymond Dowaliby (Scars Magazine) as the show's new executive producer and location/creative director and much, much more in store! The show is also moving from Viddler to YouTube so stay tuned for what's to come!

Ghosts R N.E.A.R. is a TV talk show produced and hosted by N.E.A.R. founders-
Keith & Sandra.
It deals with paranormal topics and features interviews with local guests (paranormal investigators, authors, etc.) and on-location N.E.A.R. projects.

We are currently booking guests so drop us a line if you would like to come to the studio and be interviewed!

Ghosts R N.E.A.R. is broadcast statewide in Rhode Island on Fridays at 8pm on channel 13 (Cox) & 32 (Verizon) and also (in Kent County, RI only) on Mondays at 7pm and Wednesdays at 8pm on channel 18 (Cox) & 31 (Verizon).

If you would like to download or watch the show online please visit the show archive.

IN THE NEWS!

KEITH'S SECOND BOOK, PARANORMAL REALITIES II,
HAS BEEN PUBLISHED!



Paranormal Realities II, the second in Keith's series, is available for ordering.
See the book cover below/center of this page for an autographed copy!

Already read it?
Give it a review on Amazon! The Paranormal Realities series is now available in E-Book!
Paranormal Realities I
Paranormal Realities II




Keith and Sandra (and NEAR) are affiliate members of the Paranormal Clergy.

Appearances

RI COMIC-CON
NOVEMBER 3RD & 4TH!


R.I.C.C. features a large variety of vendors, a vast array of pop culture and sci-fi celebrity guests.
For more information and the latest guest list updates, visit the
Rhode Island Comic-Con site!


Past Projects

Check out Haunted RI, the new RI PBS series featuring a few FAMILIAR faces.
Find out more by clicking the promo poster below!



NEAR founders Keith and Sandra helped out on two episodes (1st season) of A&E's paranormal show Paranormal State.

NEAR members Keith, Sandra and Andrew assisted New Gravity Media with a documentary called 14 Degrees.
Click below to view the trailer.
N.E.A.R. 2009
Template - C. Conorman